Cardano Hydra Heads
This extension provides developers with a custom Hydra head instance. Hydra is Cardano's layer 2 scalability solution aiming to increase transaction speed through low latency and high throughput and minimize transaction cost.
You can create private instances for tailored configurations and higher throughput with the Create instance + button.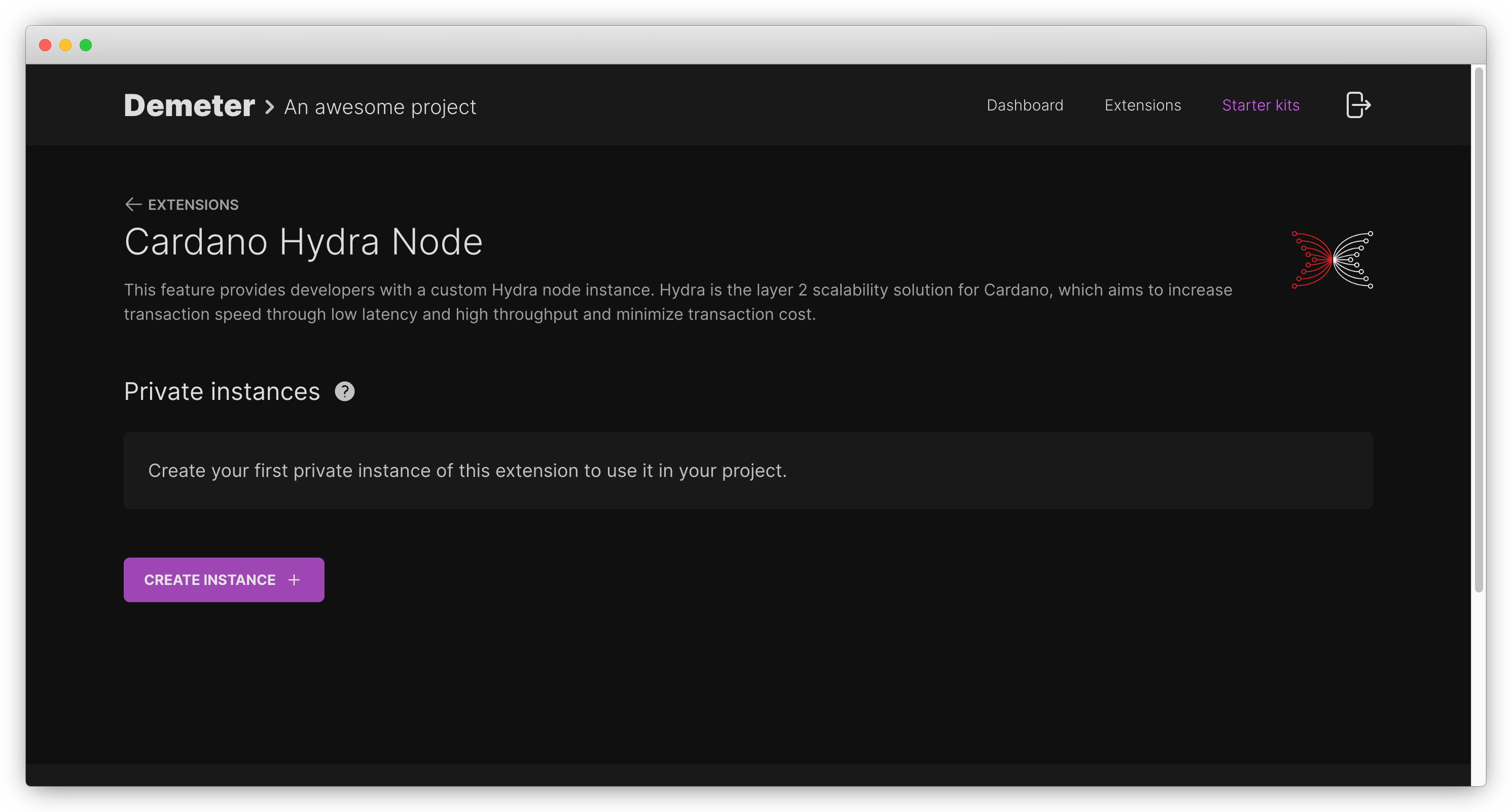 You can enter the block's id to start observing the chain from. If not given, uses the chain tip at startup. Composed by the slot number, a separator ('.'), and the block header's hash. Also, you can enter the contestation period (in seconds) to close the transaction. If this value is not in sync with other participants, hydra-node will ignore the initial tx. Additionally, this value needs to make sense compared to our current network (default: 60s).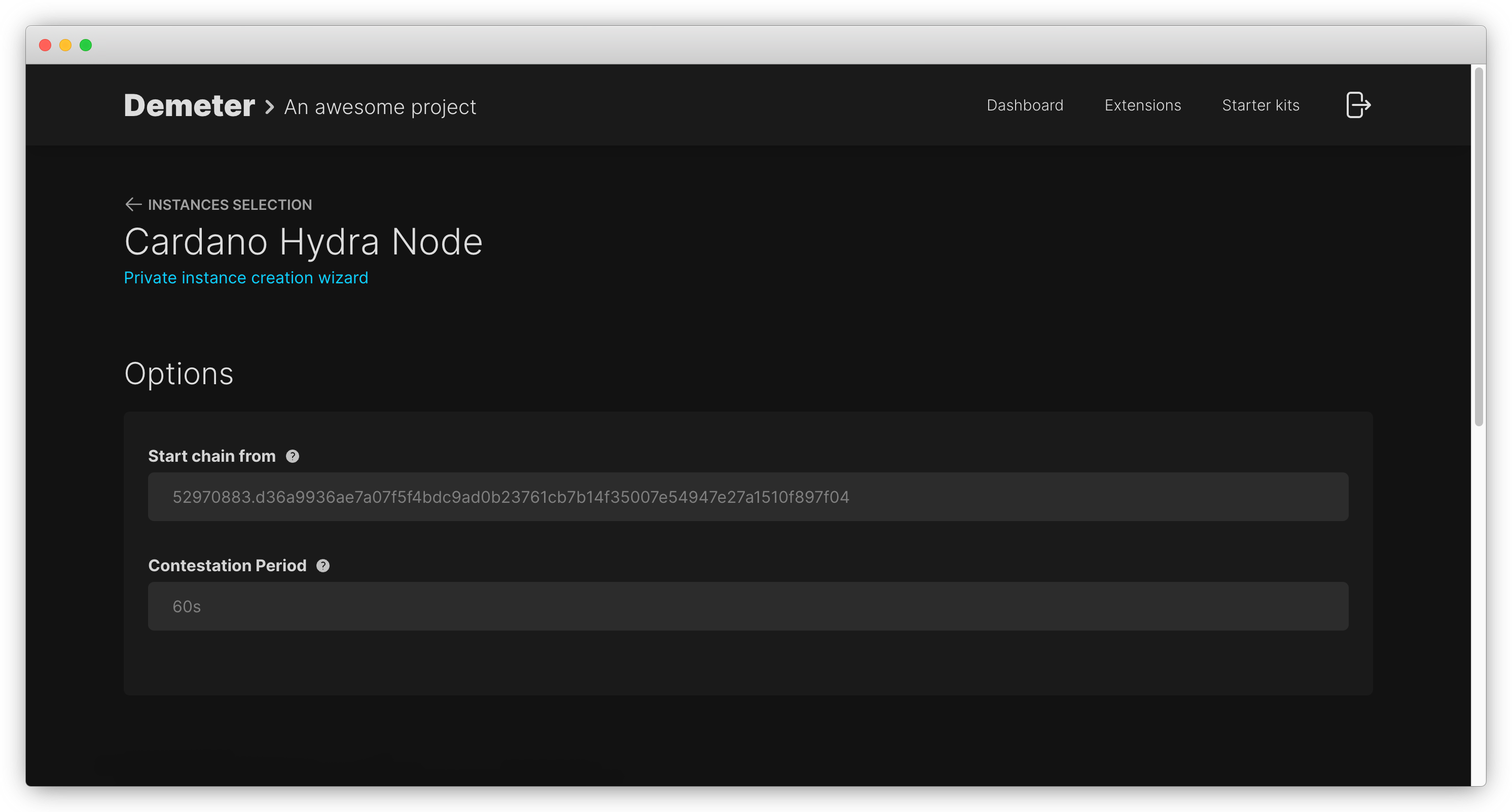 Finally, select the network to connect, and after selecting the Create instance button, you'll see the private instance running, along with the instance info.